The Department continues the research and didactic work of the Poznań school of physical physical geography initiated by Prof. Tadeusz Bartkowski.
In the present form, an integral approach is being developed in the analysis of human impacts on the natural environment.
Research and didactics focus on the geographical aspects of environmental and landscape management.
---
Project "Services provided by main types of ecosystems in Poland – an applied approach"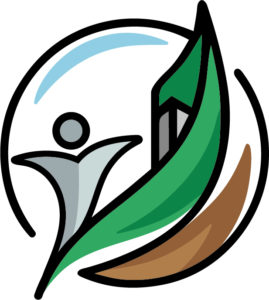 On 1 October 2020, has started the project entitled Services provided by the main types of ecosystems in Poland – applied approach, implemented by Department of Integrated Geography. The donor project partner is the Norwegian Institute for Nature Research (NINA).
---
6th Scientific Symposium "Ecosystem services in transdisciplinary approach"

We are pleased to announce that the 6th Scientific Symposium "Ecosystem services in transdisciplinary approach" – ECOSERV 2020 – will be held within the SURE 2020 World Congress.
The ECOSERV 2020 will be focused on new research in ecosystem services, including the methods, tools, models and implementation.
The ECOSERV 2020 will be supported by the Ecosystem Services journal which may consider the conference papers for publication in Special Issue on Ecosystem services in transdisciplinary approach – ES & transdisciplinarity.
---
TeRRIFICA Project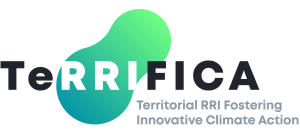 Department of Integrated Geography and Regional Analysis Department participate, with other 7 partners from Europe, in TeRRIFICA Project – Territorial RRI Fostering Innovative Climate Action, funded from the European Union's Horizon 2020 research and innovation programme (grant agreement No. 824489, H2020-SwafS-2018-2020 Science with and for Society). Project will set up tailored roadmaps and key performance indicators for the implementation of the developed methodologies and climate change adaptation activities in regional practice. Customized capacity building for the different stakeholder groups will be offered. Through workshops, regional and international summer schools, TeRRIFICA aims to empower local people (with a particular focus on regional authorities and policy makers) and will develop together with them adequate solutions. Field trips to local and regional promising activities related to research and regional innovation, and broader stakeholder engagement with feedback loops will be organized. Through its co-creative multi-stakeholder approaches, participants have the opportunity to expand their knowledge around climate change and innovative climate action and to identify opportunities, drivers and barriers of implementation. Activities take into account challenges for the acceptance and feasibility, technological and regulatory constraints in six pilot regions. TeRRIFICA started in January 2019 and will run for 42 months, till end of June 2022.
Project aims at fostering competence for climate change adaptation in different European regions and its goals are: 1) to develop action plans together with diverse actors on how regional climate change adaptation measures can be implemented; 2) to transfer these measures to other regions; and 3) to broaden the experience with various cooperation formats, which are suitable to arouse the interest for engagement in climate change adaptation in the different target groups.
Our team is involved in the implementation of all work packages, but the specific role is to develop a crowd-mapping tool for a recognition of the role of green, blue and grey infrastructure in climate action in the six pilot regions in Europe
More information about this project could be found in leaflet, at the websites terrifica.eu, http://igsegp.amu.edu.pl/terrifica/ and in social media profiles Flickr, Twitter.
---
Project FEW-meter

On September 27-28, the Faculty of Geographical and Geological Sciences held a kick-off meeting as a part of the international FEW-meter project – an integrative model to measure and improve urban agriculture, shifting it towards circular urban metabolism.
The primary participants of the meeting were the project members from five distinct countries, namely Poland, Germany, France, Great Britain and the USA. A two-day discussion focused mainly on issues such as urban gardening, in particular social gardening and its role in cities, as well as the possibilities of exploiting bio-waste for the production of fertilizers by using anaerobic miceration. What was also mentioned is the indicators showing the relationship between food production and the use of water and energy. In addition, the meeting was a great opportunity to share and exchange various remarks and doubts regarding data collection.
Moreover, the members of 4 out of 6 project working groups presented the reports on the progress of their research.
The result of the meeting was to determine further activities concerning the project for the near future.